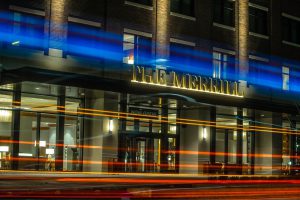 Development Services
The Principals of Scottford Enterprises have over 60 years of combined experience in property repositioning through facility renovation and new construction hospitality projects.  Our Team is experienced in all facets of the Hotel Industry including business and convention hotels, resorts and urban lifestyle properties located in all regions of North America as can be seen in our Project Summary.
Our fundamental belief is that advanced planning and proper coordination provides a better quality product within a controlled project schedule.  Depending on project needs our services will range from initial planning to overall project management. We can offer a variety of services to our clients based on their project requirements:
Consulting Services
Programming New Build Projects and Major Construction Renovations: Work with your consultants to assure that the spaces and flow of the property is correctly programmed in order to achieve the proper amount of space per function and the correct flow of services.
Scheduling: Prepare a project schedule that includes all design, permitting, construction, installation activities that will assist in the overall project organization.
Budgeting: Assist the Owner in developing a summary budget, all project cost centers, to help the owner understand and monitor your project finances.
Owner Representation: We can play a role on your Team by assisting in oversight of the initial development process. Our knowledge and experience within the industry can provide proposal, bid review and analysis, identify resources for vendors, construction products and add during contract negotiation.
Project Management Services
Scope Development: The backbone of any project is the narrative assembly of what you are expecting to develop or renovate.  Working with your Team we develop a detailed scope of work based on the overall objectives of each area of the facility. This is then providing to the Project Design Team to execute within their design documents.
RFP and Bid Process: We will prepare all requests for proposal and manage the bid process for all aspects of your project to insure that your pricing will be based on the competitive market environment.
Design Coordination: Insuring that the Design Team has coordinated their activities into complete, executable building contracts is essential to a successful project. We will take on the responsibility that will insure this activity is completed in a timely and accurate manner.
Budgeting: Once the project scope has been qualified, the preliminary overall project budget will be developed and provided to the Owner for approval. As the RFP and Bidding processes take place, these initial budgets are qualified with current projected costs. When the project commences and actual costs are applied, the budget is updated.
Tender and Bid Analysis: When requested, we will provide a thorough review of all Owner Bid Proposals for exclusions and accuracy. Recommendations can then be provided that are to the best interests of the Project.
Overall Project Supervision: With our full time on-site project managers we monitor the quality and timely progress of the workflow on your Project. This is accomplished through close communication with the consultants, contractors, and the owner to maintain the execution of the project construction and installation process.